I only accept USPS money orders and PayPal (add 4%) or use "gift". Please post an I'll take it followed by a PM. I will not ship these to California and where these are prohibited. Cross posted
****Saiga 12 shotgun pending sale.****
First up is a rare New in Box Saiga 12 IZH-109BHO that has a factory bolt hold open feature. I purchased this from KVAR in Feb 2011. To my knowledge I haven't seen these imported since then. Correct me if I'm wrong, I was deployed. It comes with the BHO magazine that is matched to the gun at the factory. I did insert it a few times so there is a little wear on the top of the mag. Price: $750 shipped.
**This is not a standard Saiga 12 with the Bolt Hold Open. Look in-between the trigger guard and the mag release. There is a factory bolt hold open button that is unique to my rifle and is not on the standard Saiga 12s. This is why my price is $750 shipped and KVAR lists their standard Saiga 12s at $699. It was more money than a standard Saiga 12 when I bought it.**
Email from KVAR on 01 Feb 11
Quote:
We have a few of the IZH-109BHO (Saiga-12 Shotguns) with a dual automatic or manual bolt-hold-open feature right out of the box. No conversion needed.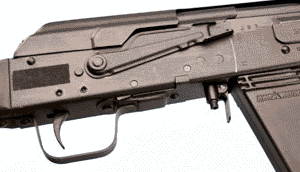 After the last round fired, the bolt automatically locks back. A button at the bottom of the receiver in front of the trigger guard is also available for manually locking the bolt.
To release the bolt, you simply release the magazine and insert a loaded mag in, then pull the bolt handle back to release it and resume fire.
This is also a good safety feature to have especially at the range to clearly show to everyone that the firearm is cleared. A distinct advantage at speed competitions when you need to know that you are at the very last shot and need to reload.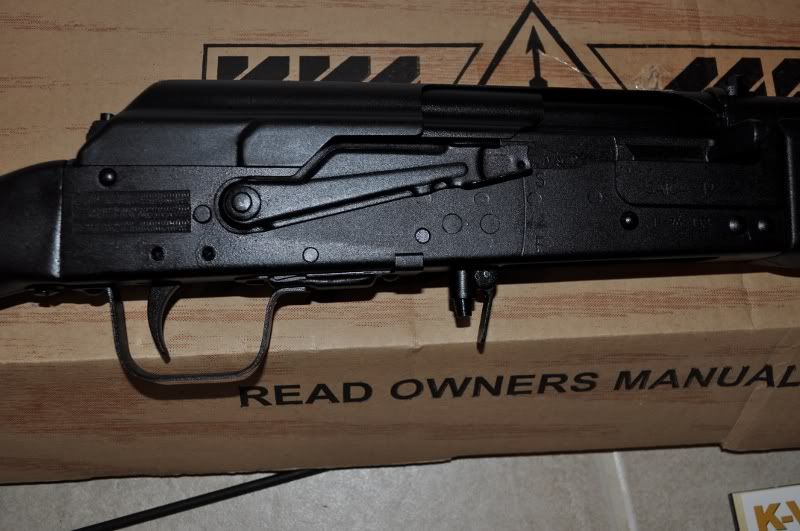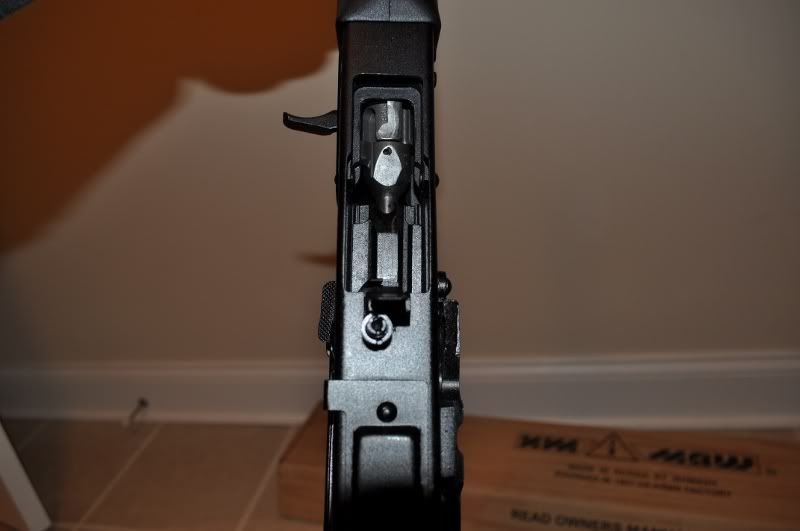 Next up is an AES10B RPK which is a blast to shoot. It is an earlier import so the muzzle nut is welded on. Part of the weld sometimes interferes with the cleaning rod so the rod jumps loose if you turn it (sometimes). It can be smoothed easily with a dremel. The wood is refinished and looks beautiful if I do say so myself. I have put roughly 500 rounds through it. The rear sight is a standard sight. Also, there is some pitting in the barrel (very small spot) near the chamber. I tried to be honest as honest as possible. Price: $550 Shipped